Bruno Gaujal homepage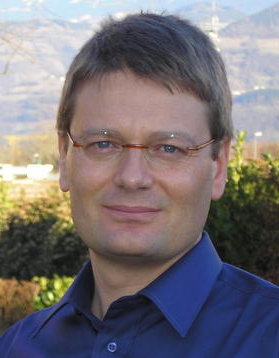 How to contact me?
Tel:
(33) (0)4 76 61 53 82
Fax:
(33) (0)4 76 61 20 99
Email:
Bruno.Gaujal AT inria
DOT
fr
Street address:
Bat. INRIA, 655 Av. de l'Europe - Montbonnot, 38334 Saint Ismier Cedex, France.
Current Position
Bruno Gaujal is an INRIA researcher, leader of the Mescal project-team.
Mescal is also a team of Laboratoire d'Informatique de Grenoble (LIG).
My main interests are in discrete event dynamic systems, optimization in large stochastic networks and self organizing systems.