Talk at ILEA
I'm currently visiting Porto Alegre for two weeks and Philippe Navaux asked me to briefly participate to a series of lectures aimed at the general public. Building on this previous talk I have thus given a short talk on Large Scale Computing Infrastructure Challenges.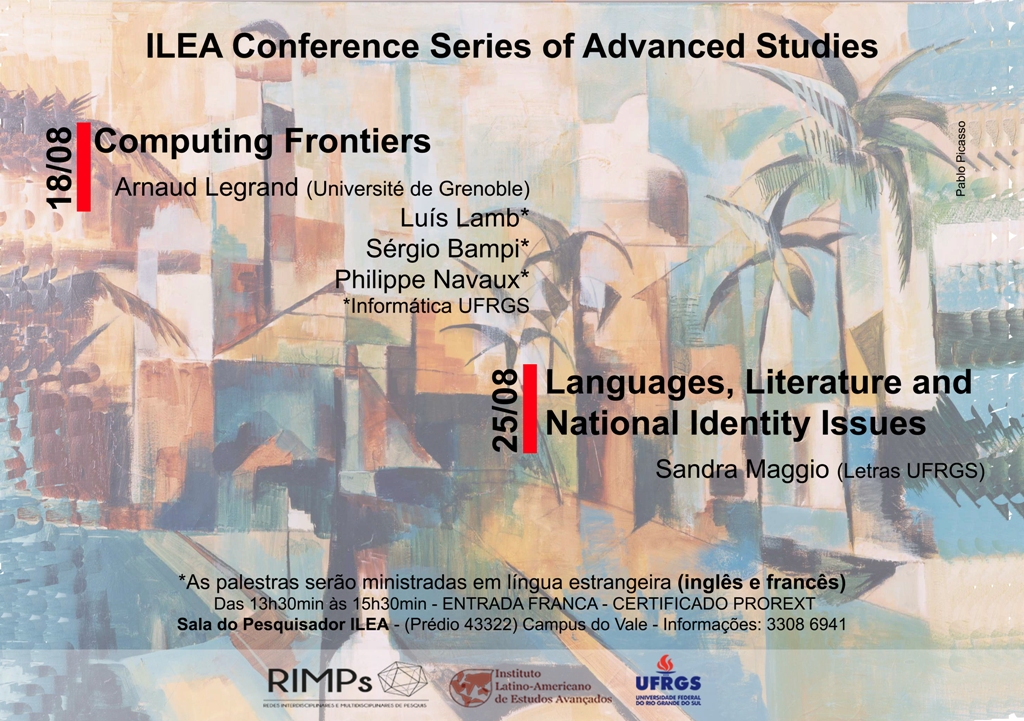 The other speakers were:
Philippe Navaux, with whom our group and the University of Grenoble has a long standing collaboration, and who works on HPC,
Luís Lamb, who is currently the head of the computer science institute of UFRGS and who works in AI,
Sérgio Bampi, who works on Microelectronic design and had a major influence on the development of the
So I was really a junior here. :) I didn't really know the rules of the game so I had prepared a really general public talk to give a feeling of the kind of challenges that can computer scientists have to face.
Although the audience was not only comprising computer scientists I have to say that some of the other speakers prepared a much deeper discussion on the impact of computer science on society, on ethics, on the scientific approach, and so on. So I really enjoyed all these discussions and was fully in line with these talks, in particular the one of Sergio Bampi, which was quite provocative but perfectly sound, and that I particularly enjoyed. :)